The first three games of the Provincial Junior Hockey League playoff series between the Campbellford Rebels and Port Hope Panthers have been settled in overtime.
Port Hope took a 2-1 series lead in the best-of-seven showdown with a 3-2 victory Friday, March 11 at the Campbellford-Seymour Community Centre.
Game 3 is scheduled for Saturday, March 12 at 7:30 p.m. in Port Hope.
PORT HOPE 3 CAMPBELLFORD 2 OT
1st period
PH Logan Kelly (Oz Paziuk, Carter Clarke) 1:13
PH Riley McBride (Nathan Ford) 5:57 PP
CAM Adam Klaas (Aiden Treverton) 17:12 PP
2nd period
CAM Benny Scarr (Adam Klaas, Andrew Moran) 19:29
3rd period
(no scoring)
Overtime
PH Michael Patrick (Clarke, Kelly) 9:33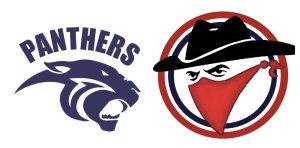 SCHEDULE
(Port Hope leads best-of-seven series 2-1)
Monday, March 7
Port Hope 3 Campbellford 2 OT
Tuesday, March 8
Campbellford 4 Port Hope 3 OT
Friday, March 11
Port Hope 3 Campbellford 2 OT
Saturday, March 12
Campbellford @ Port Hope, 7:30 p.m
Monday, March 14
Campbellford @ Port Hope, 7:50 p.m
Tuesday, March 15
*Port Hope @ Campbellford, 8:30 p.m.
Saturday, March 19
*Campbellford @ Port Hope, 7:30 p.m
* – if necessary