The Campbellford Rebels season came to an end Monday, March 14 as the Port Hope Panthers clinched victory in the opening round Provincial Junior Hockey League playoff series with 4-3 overtime win at the Jack Burger Sports Complex in Port Hope.
After falling behind 3-0, the Rebels battled back with three straight goals of their own to force the extra frame.
Port Hope won the best-of-seven series 4-1. Four of the five games were settled in overtime.
PORT HOPE 4 CAMPBELLFORD 3 OT
1st period 
PH Carter Clarke (unassisted) 0:35
PH Camden Stickney (Nolan Stevenson) 1:02
2nd period
PH Evan Wright (Stevenson, Stickney) 13:37
CAM Jacob McPhee (Adam Klass, Benny Scarr) 17:43
CAM McPhee 2 (Zach Lavergne, Klass) 19:08
3rd period
CAM Connor MacGregor (Aiden Treverton) 9:16
Overtime
PH Logan Kelly (Stevenson, Ethan Shore) 9:52 PP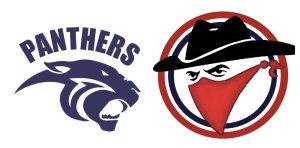 SCHEDULE
(Port Hope wins best-of-seven series 4-1)
Monday, March 7
Port Hope 3 Campbellford 2 OT
Tuesday, March 8
Campbellford 4 Port Hope 3 OT
Friday, March 11
Port Hope 3 Campbellford 2 OT
Saturday, March 12
Port Hope 7 Campbellford 1
Monday, March 14
Port Hope 4 Campbellford 3 OT