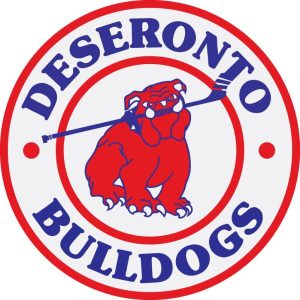 The Arnprior Rivermen defeated the Deseronto Bulldogs 6-2 in Eastern Ontario Super Hockey League (EOSHL) senior A action Saturday, Nov. 19 at the Deseronto Community Recreation Centre.
Cullen Hinds and Joey Mayer scored for the Bulldogs.
Belleville's Nate Boomhower, who formerly played for the junior C Picton Pirates and suited up with the ECHL's Wheeling Nailers, made his debut for Deseronto.
Saturday, Nov. 26, the Bulldogs will host the Smiths Falls Rideaus at 6:30 p.m. In other EOSHL action that day, the Tweed Oil Kings will host the Frontenac Phantoms at 1 p.m.
Tweed was scheduled to host Gananoque Islanders Nov. 19, but the game was postponed due to the weather.
— Deseronto Bulldogs Hockey Club (@Bulldogs_EOSHL) November 21, 2022